Executive Bios
More About Our Team's Background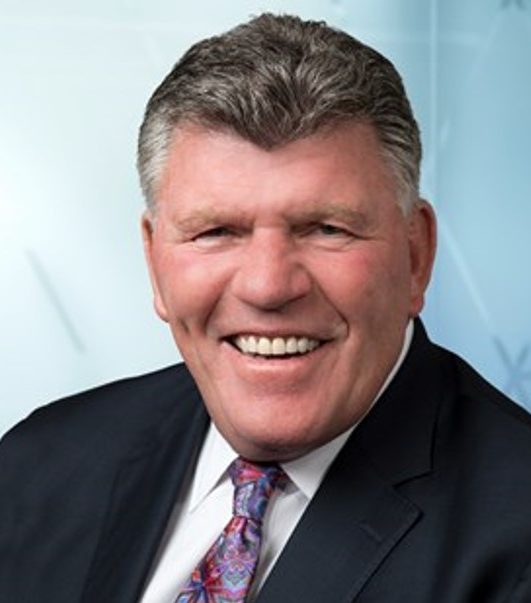 More About David Wright
David is a well-known Silicon Valley Executive who has served as President, CEO and Chairman of Legato Systems, acquired by EMC for $1.3 billion in 2003. Mr. Wright was Executive Vice President, Office of the CEO, Strategic Alliances and Global Accounts at EMC. Mr. Wright also served as CEO of ClearEdge Power as well as CEO and Chairman, and CEO and Chairman of Verari Systems.
Prior to joining Legato, Mr. Wright had a 13 year career with Amdahl Corporation where he had served as Chairman and Chief Executive Officer. Before joining Amdahl, Mr. Wright spent 11 years with IBM serving in a variety of management positions.
 Mr. Wright also serves on the board of directors at Verisk Analytics Inc. He formerly served on the boards of Active Identity, Aspect Communication, AMCC, Boole and Babbage, GeekNet, and the Silicon Valley Leadership Group. Mr. Wright graduated from Xavier University with a BS in physics and a minor in mathematics.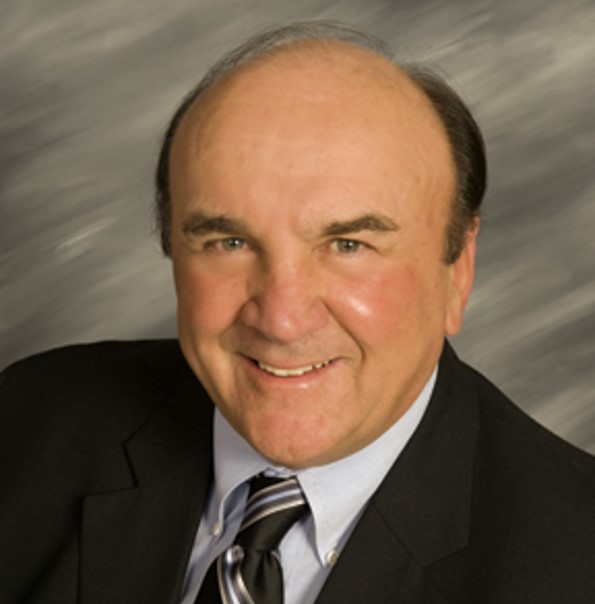 More About Dan Gatti
Dan has served as CEO of three Silicon Valley technology companies and serves as Vice Chair and mentor on the Chairmen's Roundtable providing pro-bono services to companies in San Diego. Mr. Gatti serves as Executive Director of  the Big Data IoT Forum  and Executive Director Health Cloud Solutions, a forum for cloud-based solutions.. Mr. Gatti serves as an Adjunct Professor at San Diego State University Graduate Program in Homeland Security.
Mr. Gatti was President and CEO of OnSite Systems selling wireless backhaul solutions, located in Santa Clara, CA. Prior to OnSite, Mr. Gatti was President and CEO of BigBangwidth selling network solutions. Mr. Gatti was President and CEO of MAYAN Networks, providing optical switches to the service provider market.
Mr. Gatti was the Vice President and General Manager of 3Com's Network Service Provider Division, responsible for Internetworking products and solutions for the telecommunications industry. 3Com acquired Primary Access, a successful venture company in Remote Access products, where Mr. Gatti was Vice President of Worldwide Sales.
Previous positions include President of Aptec Computer Systems providing high performance solutions, Vice President of Marketing at Amdahl and Vice President Product Management at GTE. He also held sales and marketing management positions at IBM's Data Processing business for 15 years.
Mr. Gatti has a BA from Fairfield University and completed the executive MBA program at the Harvard Advanced Business School.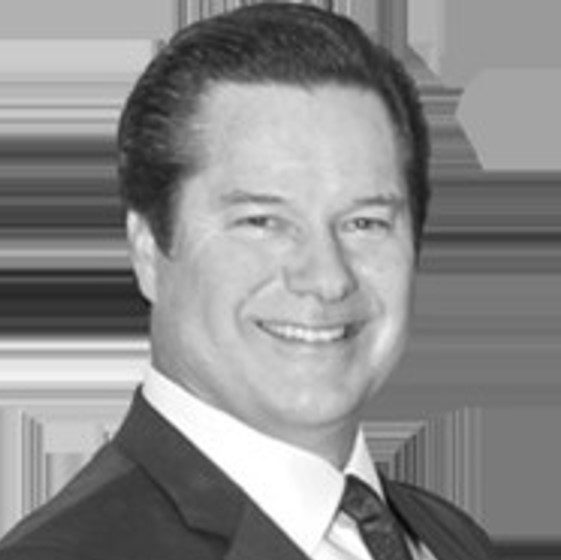 More About Kurt Steinhauer
Kurt brings over 25 years of executive experience building and leading technology companies. Most recently, Kurt was CEO of Smart Edge providing intelligent solutions at the edge. Kurt was previously served as President of ACS (US), a subsidiary of Pivot and a solution provider specializing in enterprise infrastructure. During Kurt's tenure,  ACS' annual revenue increased form $137M to over $860M, focused on global enterprise clients and service providers.
Prior to joining ACS, Kurt served as Senior Vice President of Sales and Business Development at Mail Frontier(acquired  by SNWL) where he helped launch the company. Also, Kurt was Senior Vice President of Worldwide Sales at Actional Software (acquired by Progress Software.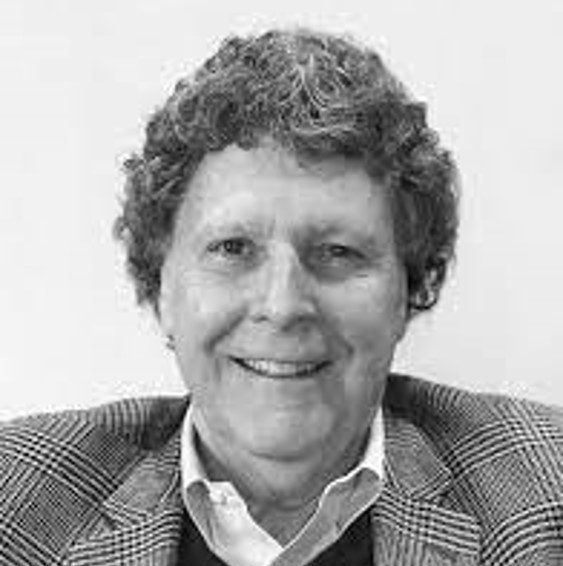 More About Michael Cody
Michael was at Raytheon Company for nine years as Vice President of Corporate Development. Raytheon (NYSE:RTN), with over $30 billion sales, is a technology and innovation leader specializing in defense, homeland security and other government markets throughout the world. With headquarters in Waltham, MA., employs 63,000 people worldwide. Michael was previously at Meadowood Capital (Private Equity) where he has been a Partner since 2007.
Previously, Michael served as Vice President of Corporate Development for EMC and was responsible for leading a team of 12 engineering, investment and operational professionals in effecting a broad range of transactions including: acquisitions, divestitures/spin-offs, minority investments and strategic alliances/joint ventures. During that time, EMC executed over 90 transactions aggregating in excess of $12 billion dollars. Other positions served included;  Director of Corporate Development at United Technologies, Managing Director in Price Waterhouse's corporate finance division and investment banker at Kidder, Peabody & Company.
Michael earned a Bachelor of Arts from the University of Massachusetts at Amherst and MBA from Columbia University.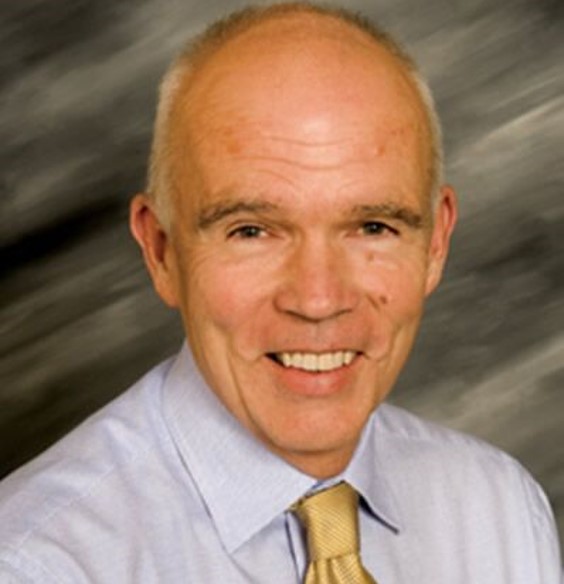 More About Kevin McGrath
Kevin is focused on all aspects of Mobile, Cloud and Big Data applications. Depending on the application, there are numerous considerations for market penetration and how to implement the most cost effective and energy efficient solutions.
Previously, Mr. McGrath  was Vice President of Complex Systems for Verari Technologies with over 30 years of experience in leading engineering organizations focused on creating innovative products for information technology markets.
Prior to joining Verari Technologies, Mr. McGrath held various management positions at EMC and Legato Systems including Vice President of Engineering for High Availability products as well as roles in Business Development and Product Management. Before joining Legato, Mr. McGrath held the position of Vice President and Chief Technology Officer at BMC Software where he led in the formation of the Storage Products business unit and led the development of the architecture strategy and product strategy for storage management software solutions.
Previous to BMC Software, Mr. McGrath held executive positions in Engineering and Marketing organizations at Amdahl Corporation during an 18 year tenure. During this period, the company grew from $100 Million in revenue to $3 Billion, where Mr. McGrath held positions that were instrumental to creating this success, including Vice President of Systems Architecture.
Mr. McGrath graduated from the University of Pittsburg where he studied Engineering and Computer Science.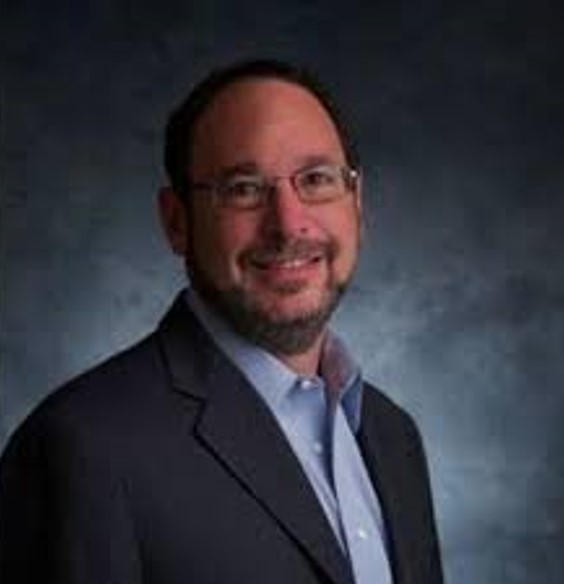 More About George Symons
George brings over 20 years of IT infrastructure experience and most recently was CEO of Gridstore, a hyper-converged infrastructure purpose-built for Microsoft workloads. Mr. Symons previously served as Chief Strategy Officer at Nexsan, a leader in hybrid, data archiving and SAN storage,  resulting in its acquisition by Imation. Prior to Nexan, Mr. Symon was COO of Xiotech, CEO of EvoStor, CEO of Yosemite Technologies and CTO of EMC Information Management. Mr. Symon was CTO and VP of Development and Product Management at Legato.
Mr. Symon also held senior positions at FullTime Software, Software Research, PROCASE Corporation and Sun Microsystems.
Mr. Symon has BS in Computer Science and Management from UCSD and an MBA from UCLA.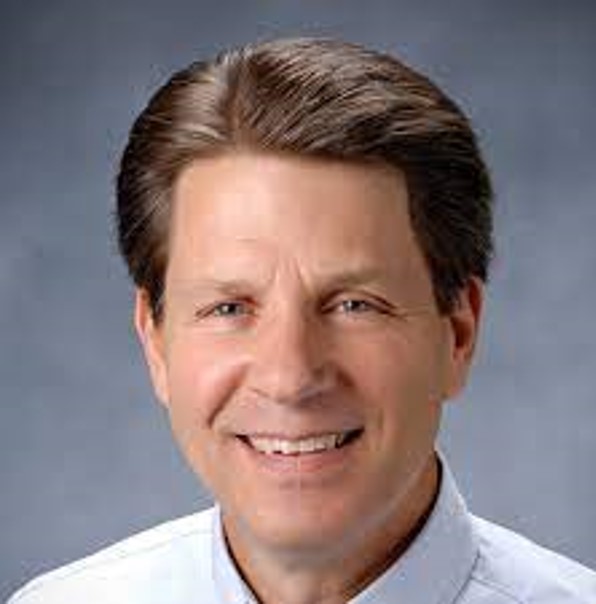 More About John Tingleff
John is a trusted finance executive with broad early-stage company experience including executive, financial and operational management, venture capital investing, and troubled company situations.
John has a proven record in managing transaction-intensive environments:
-Closed over $250 million in early stage company financing.
-Venture capital, loans strategic investors and convertible debt.
-Acquired companies  and product lines; sold companies; licensed IP.
-Managed major vendor contracts and outsourced manufacturing.
-Negotiated major customer contracts and license agreements.
-Restructured several hundred million dollars in private company balance sheets.
– Developed business, operating and finance plans.
– Responsible for Accounting, HR, IT and Administrative functions.
Mr. Tingleff  has served as CFO and interim CFO for many Silicon Valley start-up companies. Mr. Tingleff has a BA and MA in Economics from San Francisco State  University.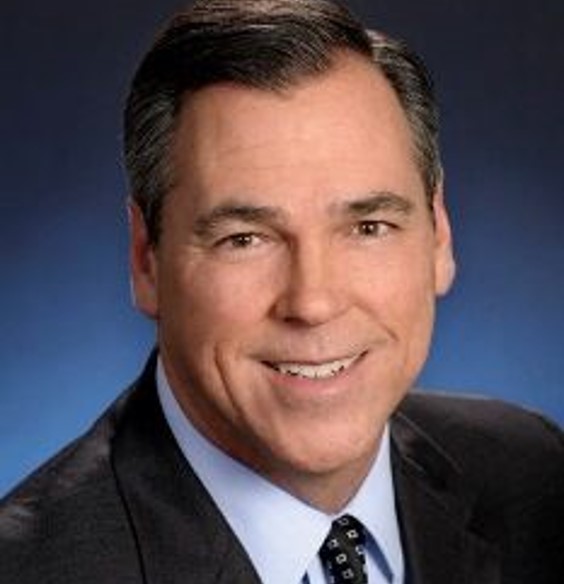 More About Neil Starling
Neal Starling,  Energy Industry Advisor
Neal is the CEO of  Enveniam. Mr. Starling has more than 25 years of leadership experience in the power, electronics and lighting business. Prior to joining Enveniam, Mr. Starling was Executive Vice President of ClearEdge Power, a privately held company that delivers clean independent energy through distributed fuel cell technology. Mr. Starling managed the Electrical Distribution Channel for TE Connectivity, a $12 billion global company in the energy, consumer electronics, healthcare, automotive, aerospace and communications industries. Mr. Starling has also held senior sales, marketing and general management roles for Emerson, Edison International and Entergy.
Mr. Starling is a graduate of Troy University with a BS in Business Administration and Marketing, and the Executive programs at University of Michigan and Wharton Management, Washington University, St Louis Business School.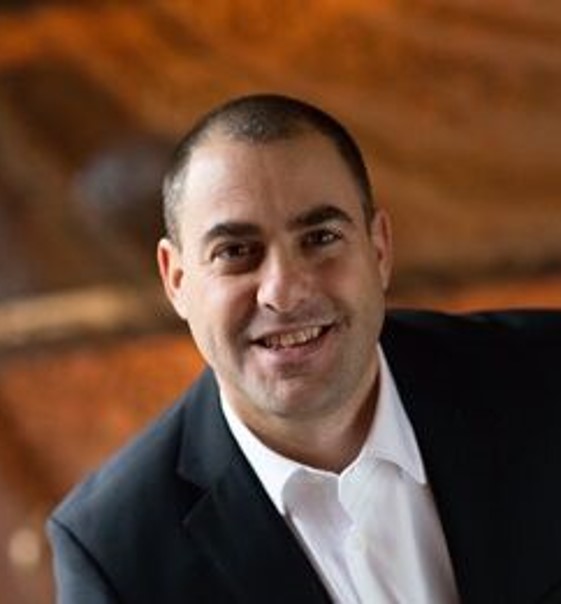 More About Harlen Matles
Dr. Harlan Matles is an Internal Medicine physician and owner of MD2 Menlo Park. MD2 physicians are universally known as the finest in their field and are considered game-changers. Whereas most physicians struggle to manage thousands of patients, MD2 chooses to dedicate their practices to just 50 families, providing extraordinary and truly personal care.
Harlan is a physician advisor to Fantex, a company that is building a next generation, non correlative strategy focused on the business of sports .
Harlan is also an advisor to WellnessFX™, a breakthrough web-based service that empowers individuals to understand and improve their health in a personalized and engaging way, with direct access to advanced biomarkers to measure your blood draw.
Harlan obtained his Bachelors of Science degree from the University Washington and received his Medical Doctorate degree from Georgetown University School of Medicine. Dr. Matles completed his post-doctoral internship and residency training at Stanford University Hospital and Clinics.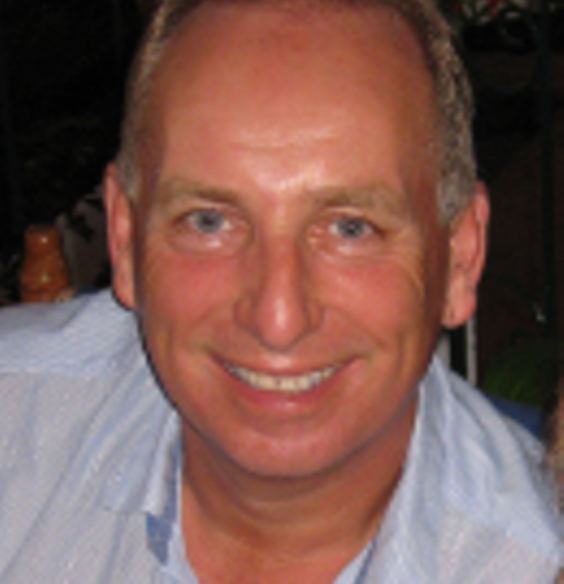 More About David West
David is responsible for IC Ventures Go To Market implementation in Europe, Middle East and Africa. David is also the founder of Traxis Ltd focused on promoting IT companies in EMEA.
David is a highly seasoned executive having entered the IT business directly from Cambridge University. David enjoyed a log term sucessful sales and senior management career at Fujitsu Amdahl Corporation. David was the Senior Vice President of Major Account Sales and Marketing at Amdahl HQ in Santa Clara, California. Prior positions at Amdahl included General Manager of Africa and Manager of Sales for London. 
Most recently, David was Senior Vice President of International Sales for Aspect Corporation in London. David has been responsible for Worldwide Sales for Tarantella Corporation, an enterprise software company emerging from Santa Cruz Operations. David also was CEO of Objectstar, purchased by Tibco and Traxian corporation in Silicon Valley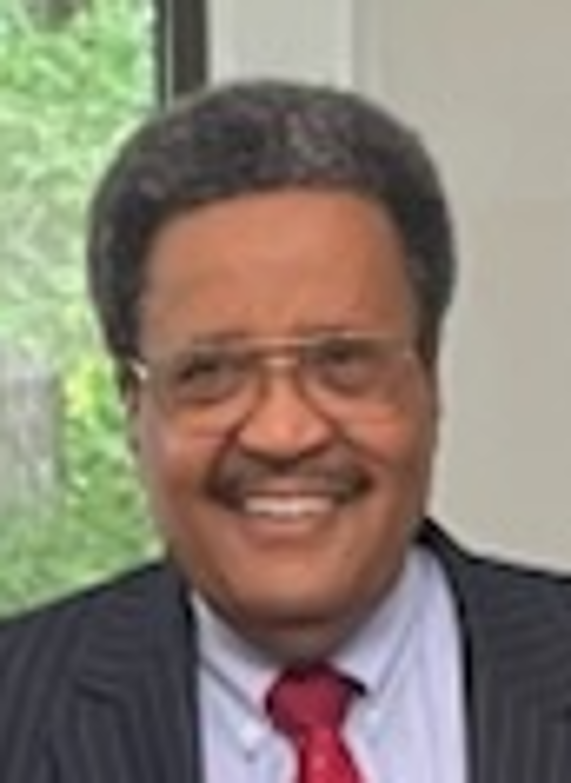 More About George Martin
George Martin is a very involved and committed executive who has more than 50+ years of business and community experience both on the local, national, and international levels.
 Mr. Martin serves as Chairman and CEO of Veteran Contact Center, providing employment for veterans and disabled veterans as call center agents. Mr. Martin is also Chairman of HST,a Black owned, disabled veteran business providing installation and management of smart city utility infrastructure. Mr. Martin also serves as Chairman of the Urban League of Morris County.
 Previous, Mr. Martin, was Chief Operations Officer, of The Omega Nexus Group,, Executive Vice President, Dun & Bradstreet, Vice President Business Development , AT&T and served in executive marketing positions at IBM. Mr. Martin is an outstanding member of his community where he has worked with YMCA's, Education Coalition groups and is a Deacon in his church serving as the Chairman of the Millennium Committee, Financial Literacy Committee and Strategic Planning.
 Mr. Martin received his BA from California University and MBA from the University of Pittsburgh